I so love a good grilled cheese sandwich! But they are not always all the healthy. Here is how to make a healthy grilled cheese, or at least a healthier one than the standard grilled cheese sandwich recipe.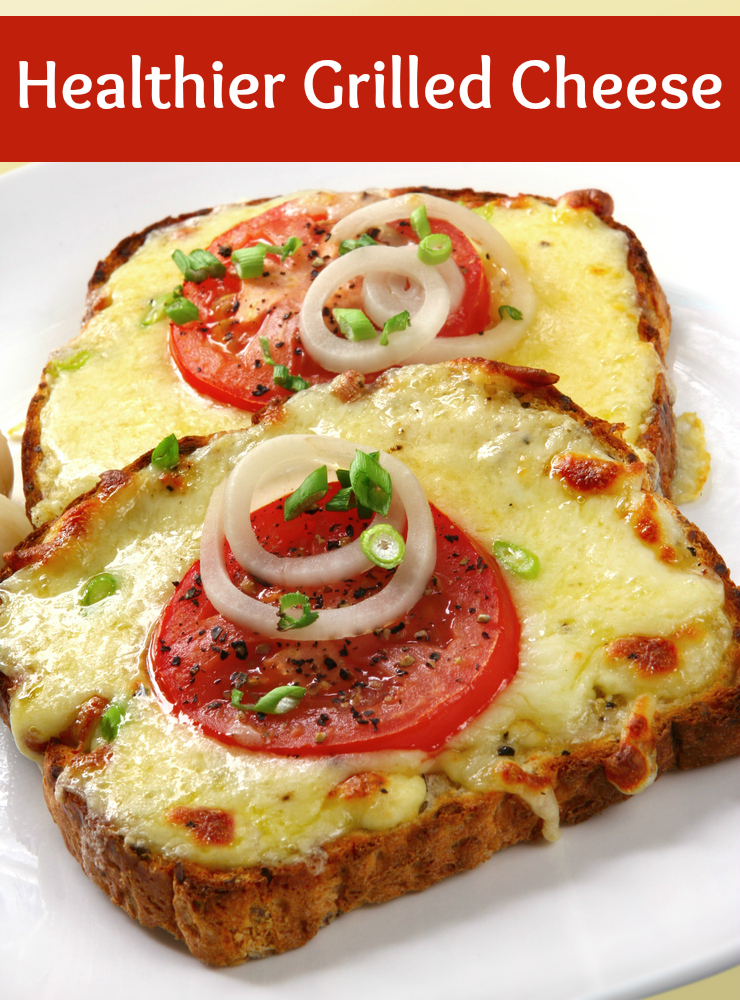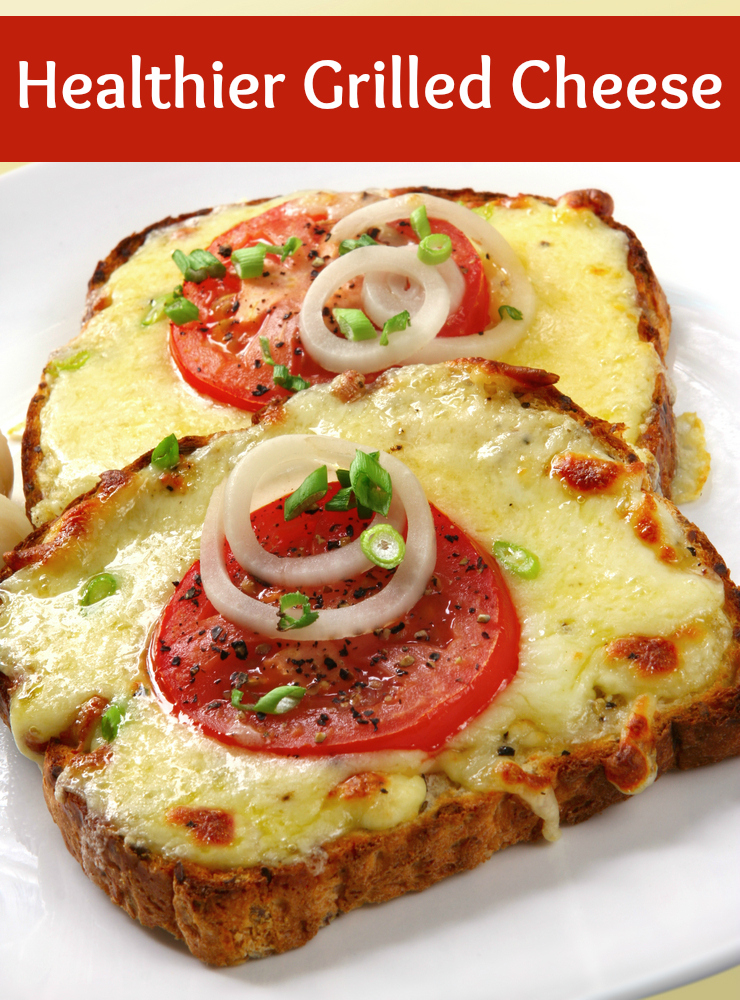 How to Make Healthy Grilled Cheese
I love cheese. Like really, really, really love cheese! And grilled cheese sandwiches are always a big hit with me. Of course cheese is also higher in calories and fat, not to mention that grilled cheese sandwiches are often loaded with butter. See here the calories in a grilled cheese sandwich.
But you can make them a bit healthier. Here are suggestions:
Make an open faced sandwich: This cuts down on carbs by going to one slice of bread.
Use whole grain bread: Get your fiber in this way. White bread is high in empty carbs. Or try a Keto Bread!
Use olive oil instead of butter: Olive oil browns the sandwich nicely without a healthier fat than butter.
Use low fat cheese: I like to make grilled cheese with lighter cheeses such as swiss or provolone.
Use shredded cheese: Using a small handful of shredded cheese instead of slices usually results in less total cheese used.
Add veggies: Use less cheese and beef up your sandwich with vegetables to fill you up. Tomatoes are wonderful on grilled cheese!
Make a healthy garlic tahini instead of using mayo (included in recipe below): Mix equal parts sesame tahini and peanut butter with a bit of soy flour and garlic powder for a protein packed flavor spread. It is healthier than mayo and tastes awesome on grilled cheese, although it is not necessarily low in calories.
Cook under the broiler instead of grilling or pan frying: Lightly toast the bread dry and then place an open faced sandwich under the broiler or in the toaster oven for a grilled cheese without all the fat from oil and butter.
Here is my favorite healthier grilled cheese recipe. If you really insist on pan frying, spray the pan with oilive oil instead of buttering the bread to keep things lighter. If you like crispier onions, put them on after broiling.
Now go make yourself a healthy grilled cheese sandwich! This also pairs really well with my slow cooker tomato soup.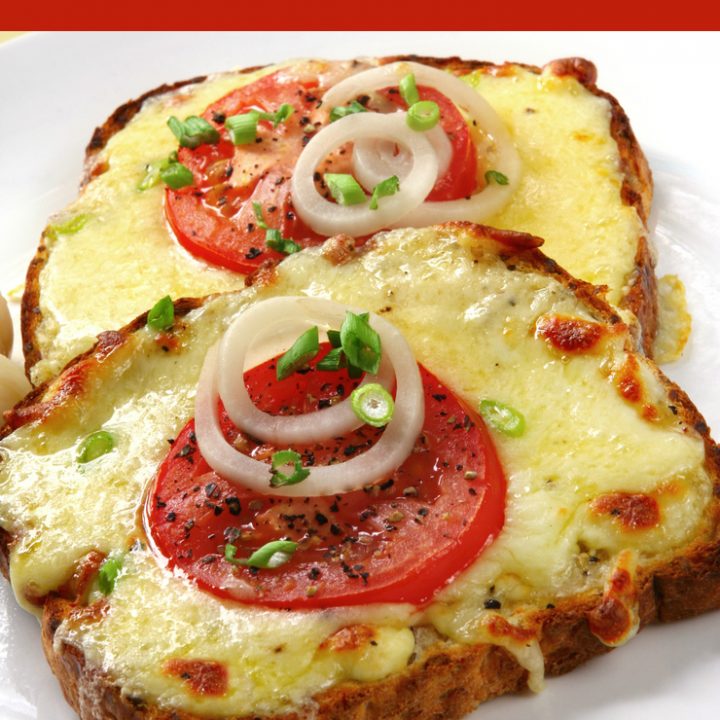 Healthy Grilled Cheese
How to make a healthier grilled cheese sandwich.
Ingredients
Tahini Spread
2 T peanut butter
2 T Seasame Tahini
½ T soy flour
pinch of garlic powder
Sandwiches
Small handful of shredded mixed lower fat jack and cheddar cheese
4 tomato slices
2 thin slices of sweet onion
2 slices whole grain bread
Tahini spread
Instructions
Mix the ingredients for the Tahini spread
Toast whole grain bread
Spread the tahini mix on bread
Top with shredded cheese, tomatoes, and onion slices
Place under a broiler or in the toaster oven until the cheese is melted and brown
Nutrition Information:
Yield:

2
Serving Size:

1
Amount Per Serving:
Calories:

138
Total Fat:

8g
Saturated Fat:

2g
Trans Fat:

0g
Unsaturated Fat:

5g
Cholesterol:

4mg
Sodium:

122mg
Carbohydrates:

13g
Fiber:

2g
Sugar:

3g
Protein:

5g

Age is of no importance. Unless you are cheese – Old Man Fancy (Cheese Quote)