Oyster Stew doesn't have to be difficult. An oyster stew recipe with canned oysters makes it even easier to make.
A Great Comfort Food
In my family oyster soup was always our Christmas Eve dinner. Over time, I came to think of it as a great comfort food. The soup is rich and satisfying and I love the saltiness of the oysters and from adding crackers. The history of oysters is rather interesting and where they come from can affect their flavor. For another good comfort food soup, check out my Crock Pot Cream of Mushroom Soup.
My Mom used to make her oyster soup with a double boiler, but if you only bring things to a simmer, that isn't needed. Oyster stew from canned oysters falls in the devilish category given the amount of whole milk and butter in it. You can make it with skim milk, but that honestly is not near as tasty! I always make mine with whole milk. You can even add cream to make it richer.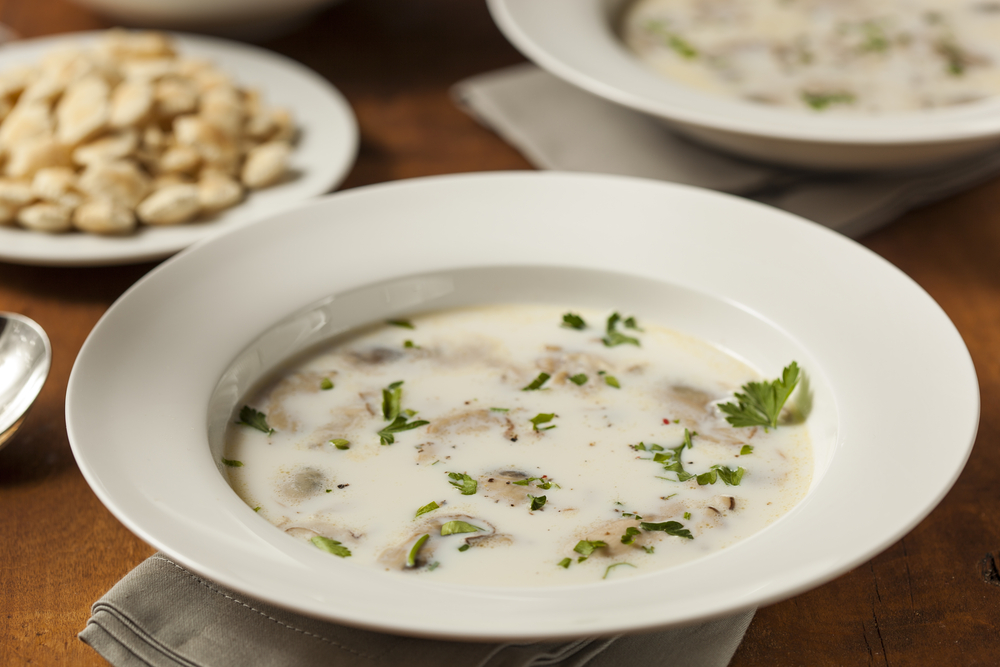 Making Oyster Stew With Canned Oysters
This oyster soup recipe uses milk and butter for the base that is thickened with flour. Begin by melting butter in a pan and whisking in the flour. Onions and celery are added, along with milk and canned oysters. You can also use fresh if desired, but I think it tastes just as good with canned ones.
Some people add potatoes to their stew as well. I do not, but I think it is a perfectly good addition, especially if you would like to make it a little more filling.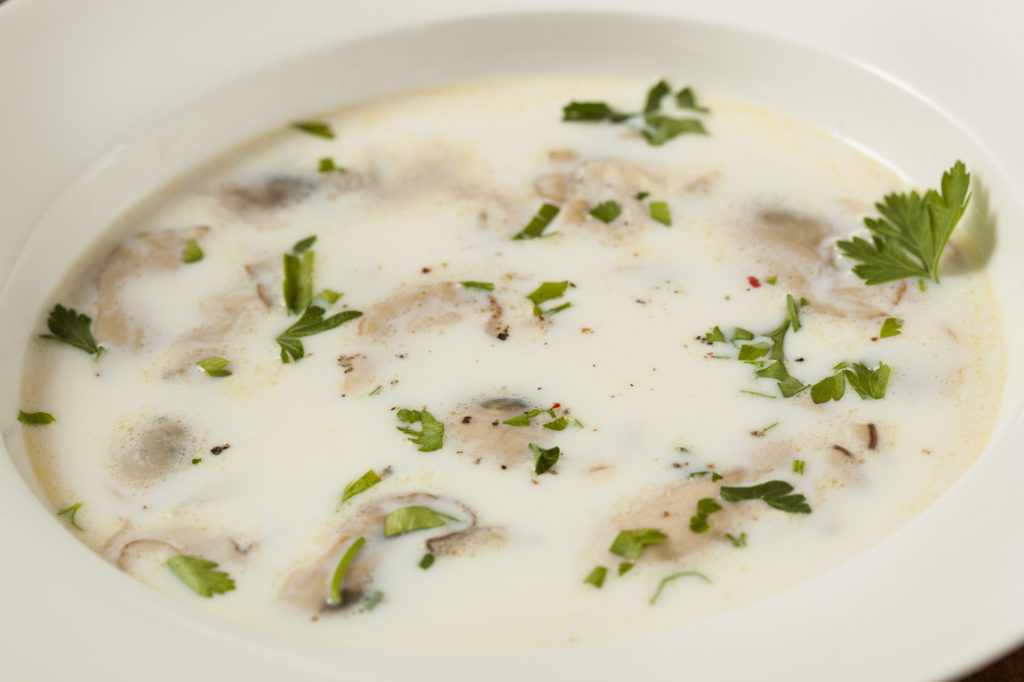 The soup is simmered and seasoned and served with oyster crackers. Super quick and easy!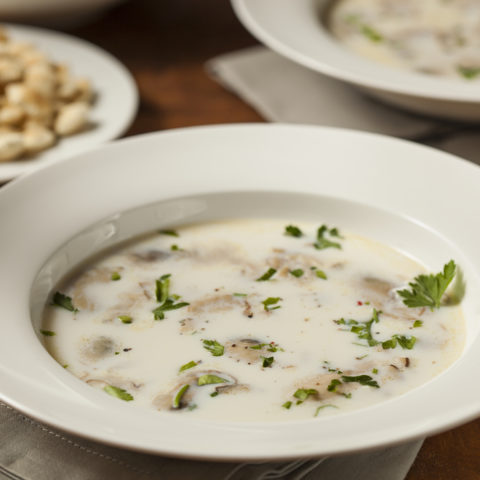 Oyster Stew Recipe With Canned Oysters
This easy oyster stew recipe with canned oysters is a quick and simple oyster soup made with milk.
Ingredients
6 tablespoons butter
2 tablespoons flour
1 cup finely diced onions
½ cup finely diced celery
2 cups milk
24 oysters, shucked and drained (reserve liquid) or equivilent of canned oysters (reserve liquid)
1 tablespoon finely diced or pressed garlic
¼ cup finely chopped parsley
Salt, pepper and cayenne to taste
Instructions
In a large saute pan, melt 4 tablespoons butter.
Wisk in the flour, stirring constantly, then cook for 3 to 4 minutes.
Add onions and celery, and cook for 2 minutes.
Stir in milk and the reserved oyster liquid.
Season with salt, cayenne, and black pepper as desired.
Bring to a simmer and simmer for 4 minutes.
Add the oysters, garlic and parsley.
Bring the stew back up to a simmer and cook for 4 minutes, or until the oysters curl.
Stir in 2 tablespoons butter and remove from the heat.
Serve!
Notes
This recipe can be made with canned oysters or fresh. Canned is much easier!
Nutrition Information:
Yield:

4
Serving Size:

1
Amount Per Serving:
Calories:

520
Total Fat:

27g
Saturated Fat:

14g
Trans Fat:

1g
Unsaturated Fat:

10g
Cholesterol:

212mg
Sodium:

699mg
Carbohydrates:

33g
Fiber:

2g
Sugar:

3g
Protein:

36g